The kids and I got out for our first official fishing trip this past weekend. They have been fishing several times (thanks, Johns!), but this time we were on our own. Mari and Elliot enjoyed reeling in their practice lines and Andrew tried his hand at the real deal – casting his own line with the full setup. He actually caught a fish on his first cast!
Tragically, that was the only fish we caught all day. It was still a great time. It reminded me of fishing at my grandparent's lake. Most of the fishing poles I own are thanks to my mom's parents and it was great using them and I look forward to many more years of sitting by the lake with my kids.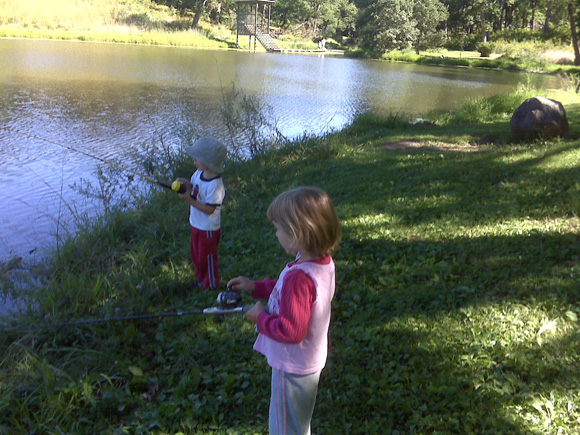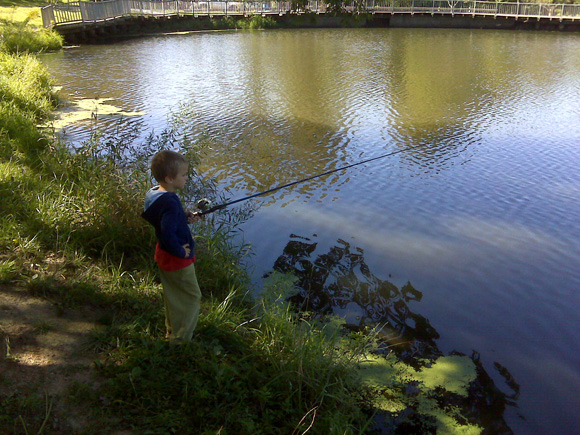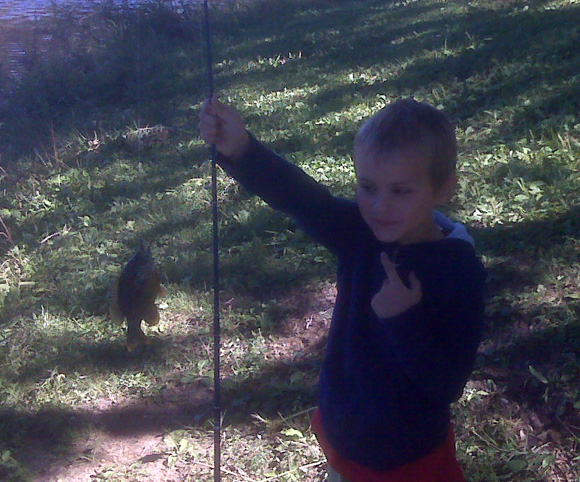 *Next time I need to remember to bring my camera, so I don't have to use my phone.