There was nothing on the calendar for today, so we decided to knock-out a few summertime standards. This morning we hit the Downtown Farmers' Market, where we enjoyed some treats from La Mie and our traditional fried rice and egg rolls, which I think we get every time.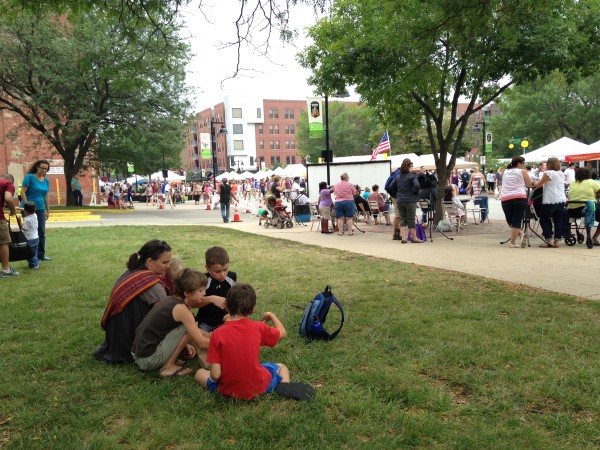 After the farmers' market we headed to hooping in the park, where our friend Leah was leading this week. She had everyone working on some new skills. WE all have fun hooping and hanging out with a fun group of people.
By mid-afternoon we were back home for Lucia's nap and some downtime.  By 4 we were on the road again, headed to Ledges State Park. Ledges State Park is n area near the Des Moines river with the corn fields suddenly turn into a beautiful canyon that has been carved out of the sandstone. It offers some interesting hikes and a great creek that flows right through the heart of the park. We hiked, ate a nice picnic dinner, and then the kids enjoyed playing in the creek.