Today we celebrated Rose's 6th birthday. Attendees included Mimi & Papa, Mar-Mar & Be-Bob, the Reagens, and Elsie and Abbot. Rose had a piñata, pin the tail on the something, cake, and plenty of presents.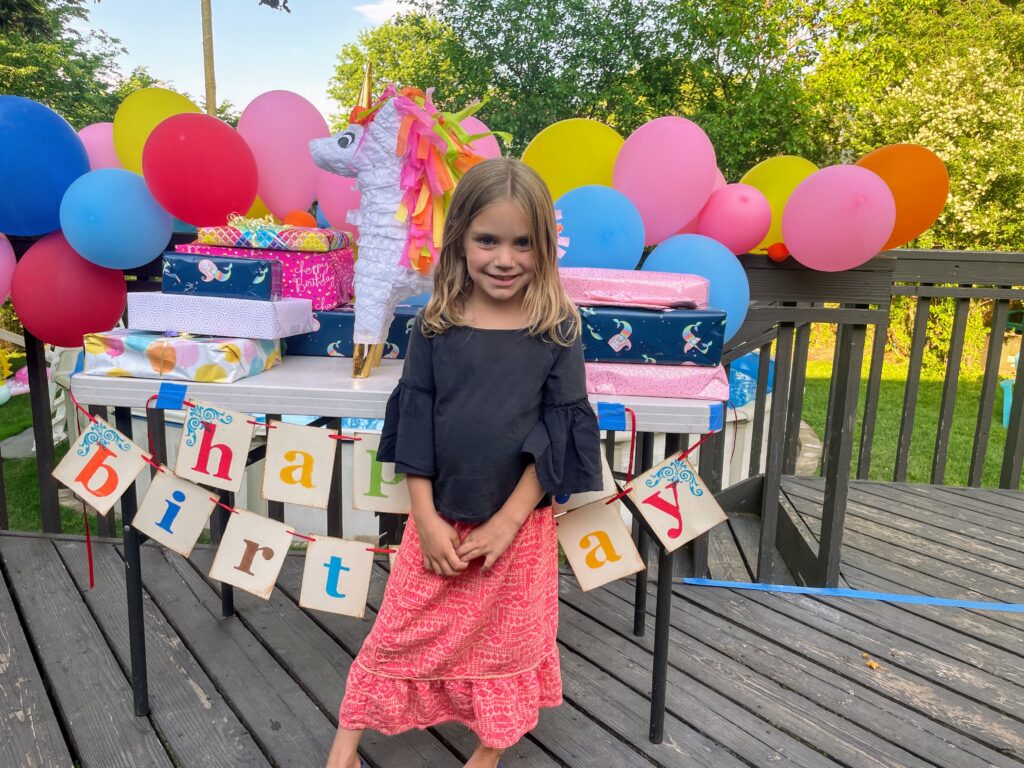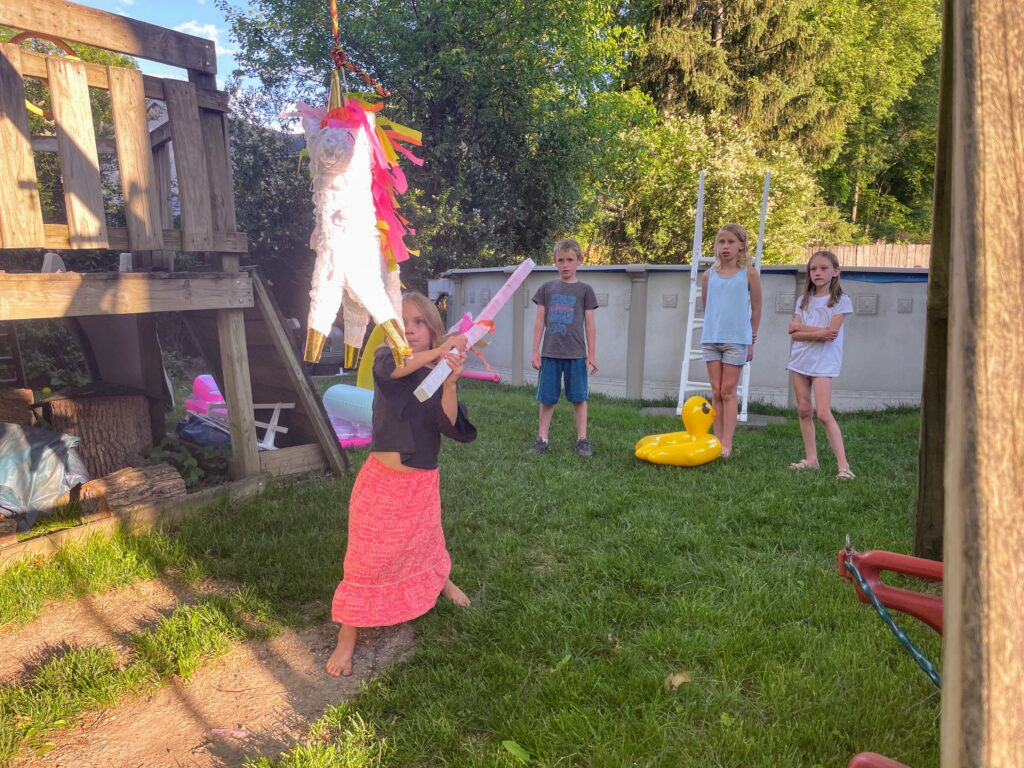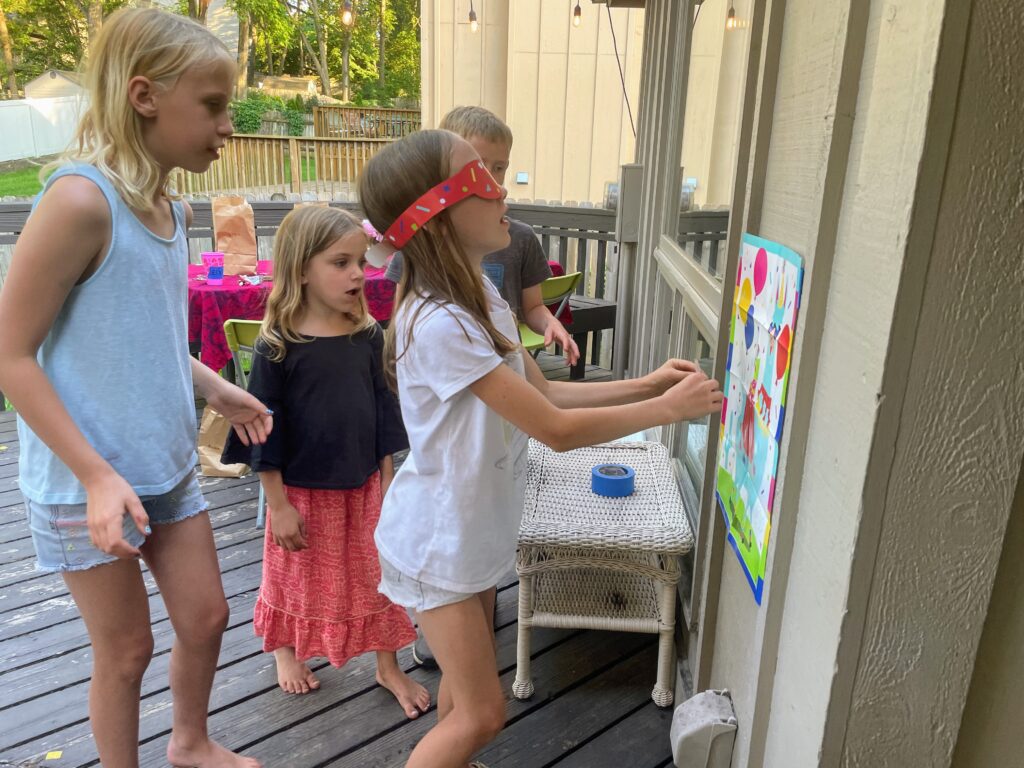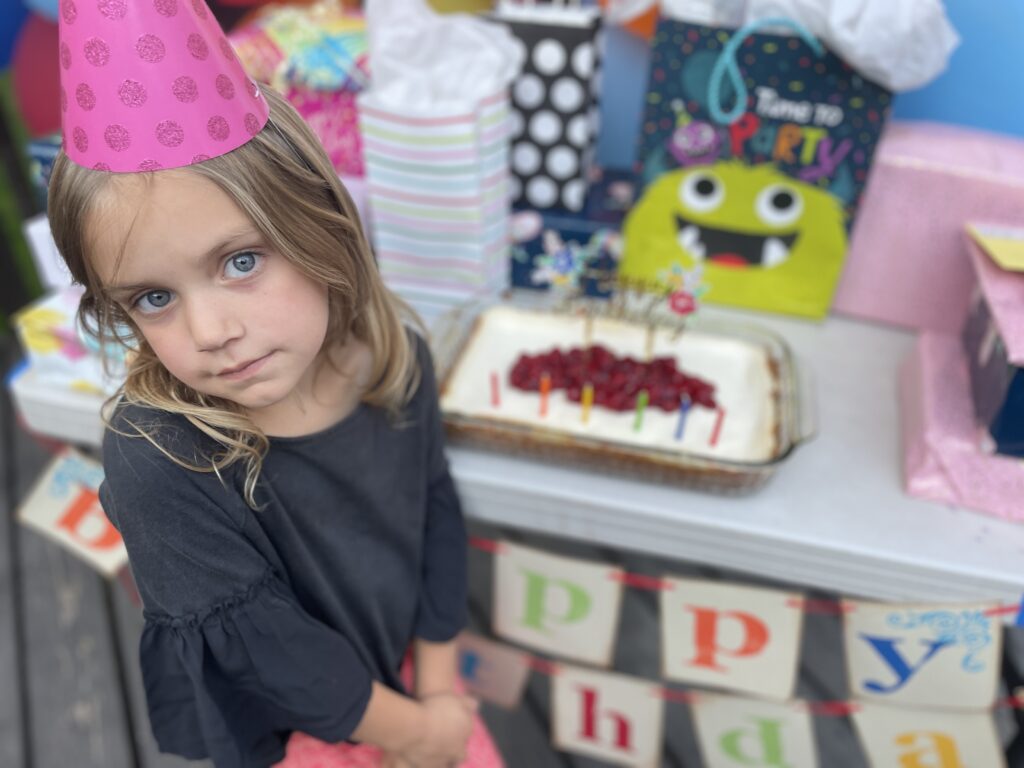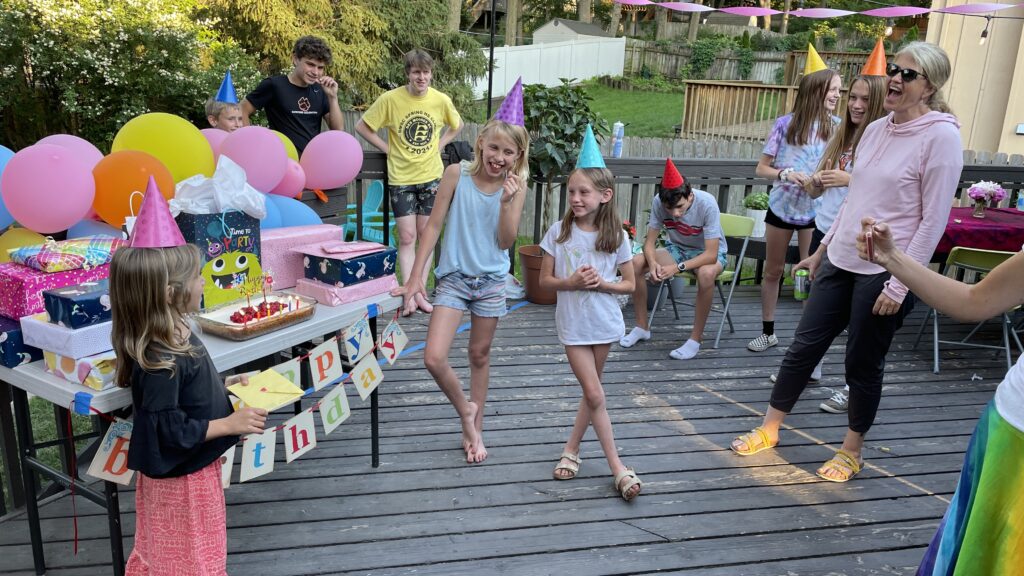 Rose is a real sweetie. She loves hugs, kisses, and snuggling. She and Lucia still share a bed and spend 99% of their day together. She is inquisitive and good at putting 2 and 2 together. She loves to swim, play sports, dance, play with her toys, and play outside.
Her day usually starts around 7:30 or 8 when she and Lucia wake up. She likes to eat 1/2 a bagel for breakfast, either with cream cheese or butter. Then it is time to play. She was homeschooled this past year and mostly focused on number and letter facts and some light reading. For lunch she likes chicken nuggets, macaroni and cheese, and grilled cheese. She is getting better at swimming, but still uses her puddle jumper much of the time when she is in the pool. She can't touch yet – but she is close. She likes to join us on walks, sometimes walking and sometimes on her scooter. She and Lucia usually go to bed at around 9:30.